Treasury spend for Maintenance of web3alert.io Interlay integration for 6 months.
Proponent: wdCFPKUXJ6fPAUEWkjTTrVDe8khjp4NLmQu2ruDRSM488JEmq (web3alert.io)
Date: 15.09.2022
Requested INTR: 4428 EUR / 0.049491 = 89 470 INTR (based on 7day avg rate by Coingecko)
Short description: Web3alert.io maintenance costs for Interlay integration from 15 September 2022 to 15 March 2023 at the rate of 600 EUR/month (+ VAT).
https://web3alert.io is a service that listens for events on blockchain Interlay and sends notifications about them to messengers. At the moment, Web3alert supports Telegram, Discord and Slack.
See full proposal here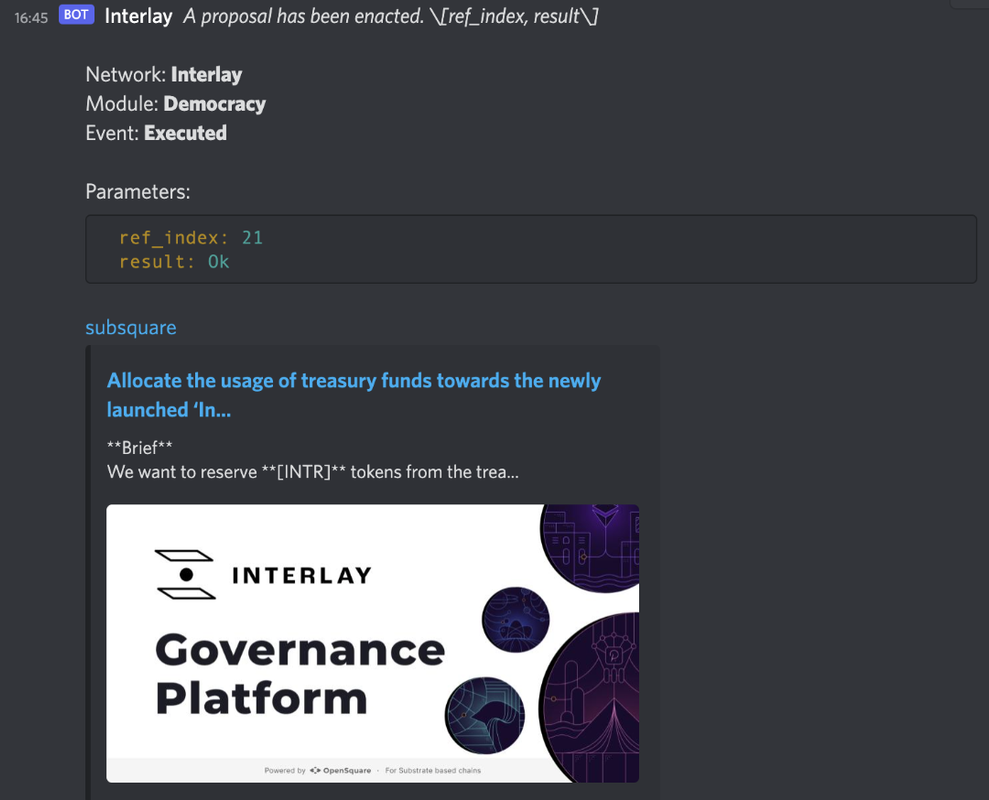 Edited
This proposal has been turned into referendum.
hash
0x004396fbaa9aee931100fe1b189ad47f34ced9cf3de9fd77664aa6ead393004a
| | |
| --- | --- |
| callIndex | 0x4902 |
| section | treasury |
| method | approveProposal |
| args | |
Timeline
Latest activity undefined
There are no comments here